Upcoming Women's Spring Bible Study "War Room"
Asbury Methodist Women 5 – Week Spring Bible Study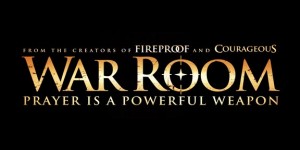 Tuesdays, March 1st through March 29th
Day Group: 4:30 to 5:30 p.m.
Evening Group: 6:30 to 7:00 p.m.
This is a short but powerful study that goes along with the movie, "War Room" and would be a great place for someone new to Bible Study to plug in!  Hopefully, one of these timeslots can work for your schedule.
Books are on sale for $7 starting February 14th.
There will also be an opportunity to view the movie.  Please let us know when your purchase your book if you are interested in seeing the movie.  Please ear mark your Tuesday sand Join Us!  Invite a friend to share!