News
Get all the latest News from Asbury United Methodist Church in Denton Texas.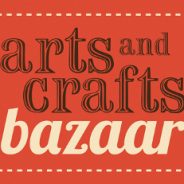 We will meet "informally" on
Monday, August 7th at 7pm
to work on "Teacup Candles" for our Fall Bazaar in November. We realize this is short notice…but as summer comes to an end…we begin to get busier at
Asbury
…so we had some "competition" for the time slots! We would love to have as many ladies as would like to join us…but take note that we will be working in the kitchen as we will be melting the wax…so we will be working in close quarters. For those of you who are unable to make this workshop…please continue to work on your own special projects for the Bazaar at home! November will be here before we know it!! Have a lovely week and we look forward to seeing you
next Monday
evening!